At Prodevelop, we're delighted to inform you that we're once again participating with our own stand at TOC Europe.
As you know, it's one of the most important events for the terminal industry, with over 4,000 attendees, 100 presentations, more than 200 exhibitors, and representation from over 60 countries. Over the course of three days, everyone has the opportunity to engage in high-level networking and discover the latest technological advancements in the sector.
This year, Prodevelop will be represented by Miguel Montesinos, CEO; Lee Sutton, Business Development Manager, Terminal Solutions; Ángel Martínez, Terminal Product Manager; and Héctor Iturria, Product Owner and Project Manager.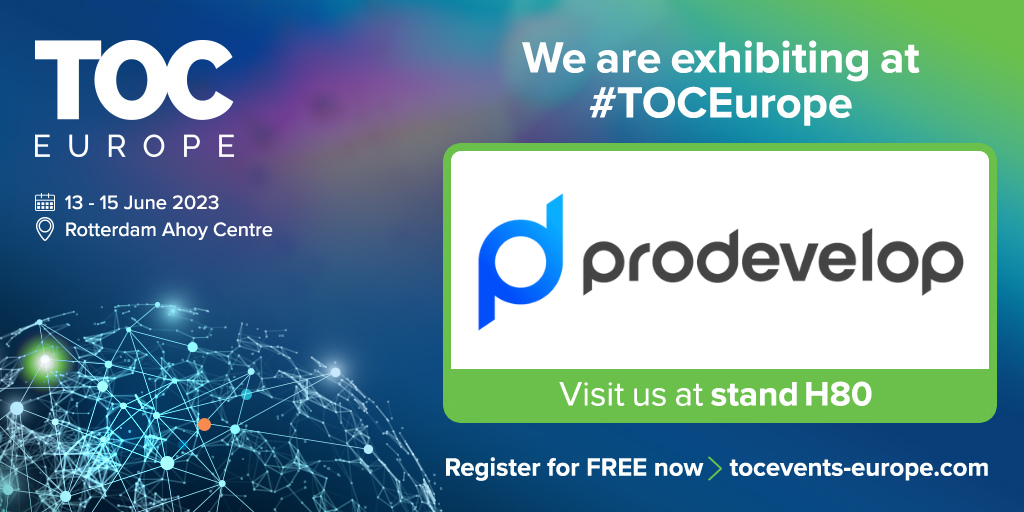 We invite you to visit our stand, which is the H80, where we can exchange ideas about the evolution of the terminal industry and how digitalisation can help improve your business.
You'll also find more information about our terminal solutions, such as Terminal 4.0 or ProCHE.
We recommend you schedule a meeting directly with them, so together we can work on a solution that meets your specific needs and helps drive your business forward.