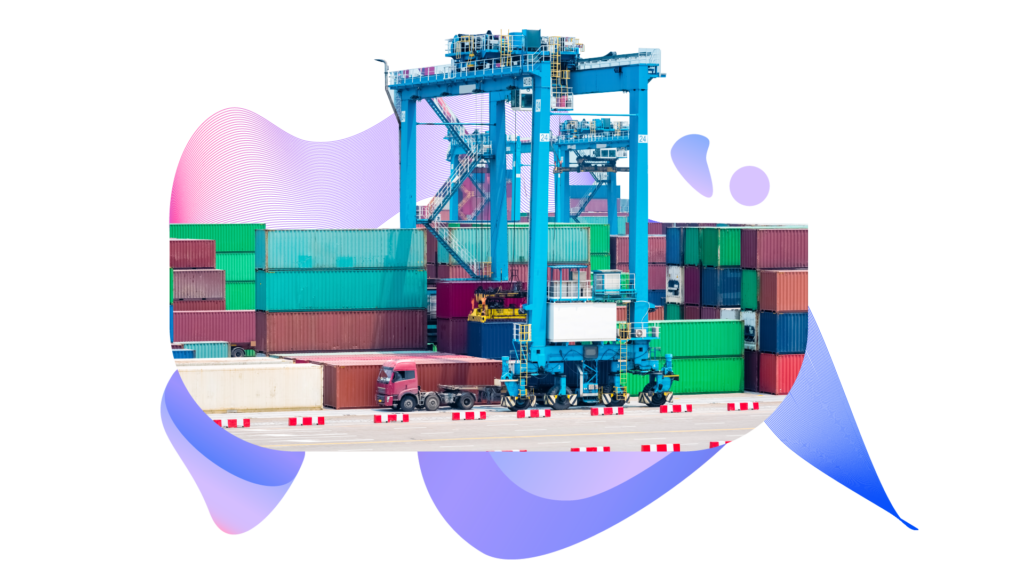 Improving the CHE operation of your TOS by automating tasks
Posidonia ProCHE is a next generation application for Vehicle Mounted Terminals that provides CHE Operators with an intuitive graphical interface that provides contextual information of their work and simplifies the process for completing each job. CHE Operators are now free to concentrate on the container move resulting in increased efficiency, higher productivity and improved operational safety.
Boost the performance of your terminal!
Download our free ebook now and find out how you can improve the performance of your container terminal.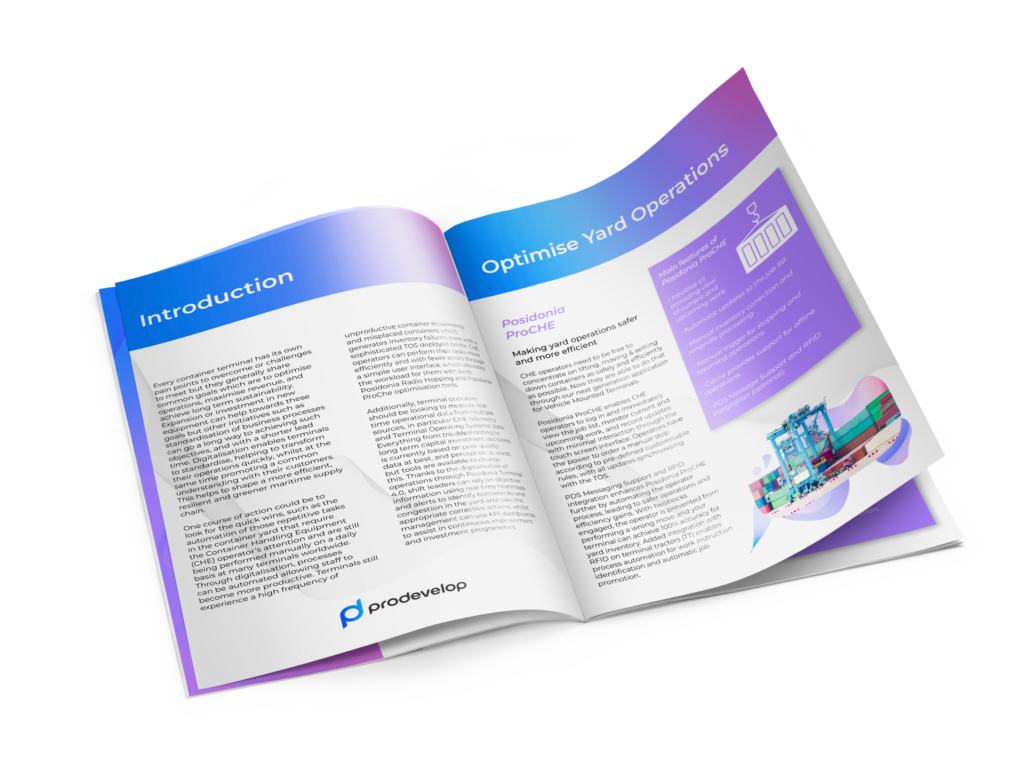 Posidonia ProCHE is an extension to the TOS and enhances it by supporting process automation that not only improves the quality of the operator's work, but also leads to higher productivity for the entire terminal.
Capabilities:
With this handy tool, we can identify problems and alert the CHE operator to act accordingly. Its main characteristics are:
Discover our related products
Con esta herramienta práctica, podemos identificar problemas y alertar al operador de CHE para que actúe en consecuencia. Sus características principales son: