Posidonia Terminal 4.0 to be deployed at Malta container terminal
Prodevelop was recently contracted by Malta Freeport Terminals, a leading transhipment hub in the Mediterranean, for the implementation of the Big Data and IoT platform in its constant drive to optimise terminal operations. Prodevelop will implement Posidonia Terminal 4 for the management and optimisation of terminal operations which is a complete IoT platform that allows the gathering of data from the terminal equipment, the information systems' databases and TOS, integrating them into a single knowledge database. Predominantly, Posidonia Terminal 4.0 makes a complete visualisation of the data in real time, in addition to providing algorithms for the detection and optimsation of various scenarios.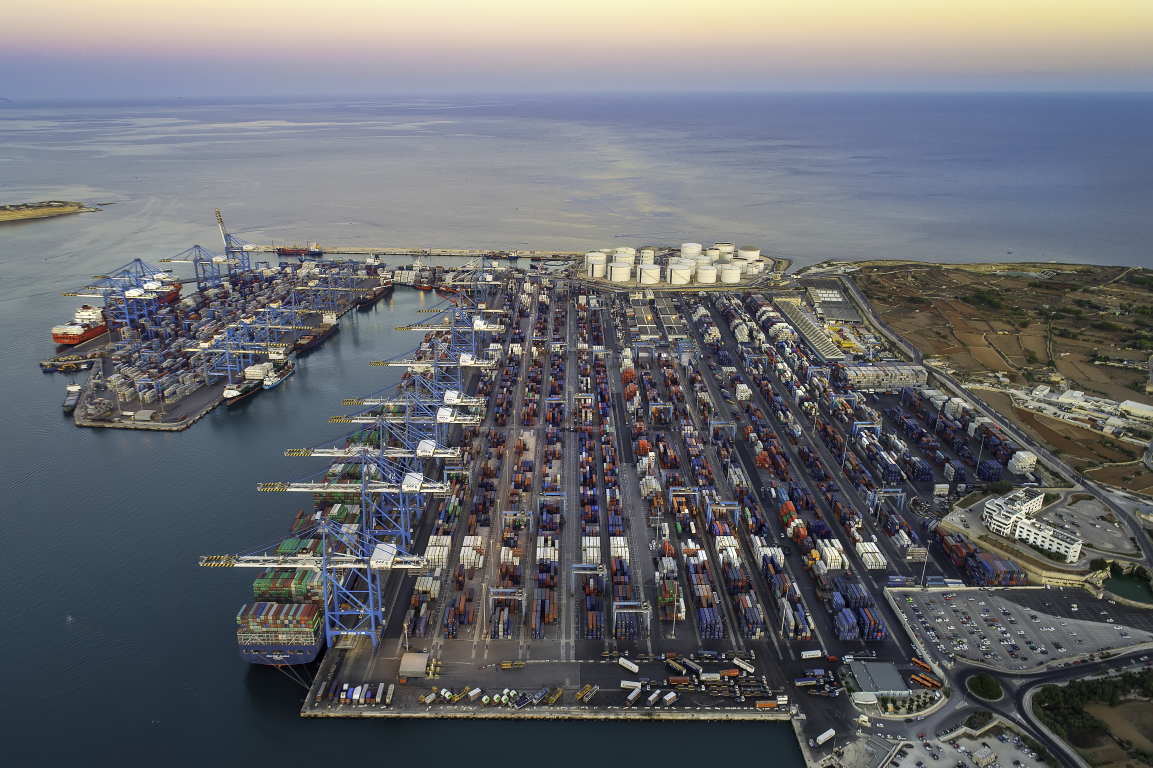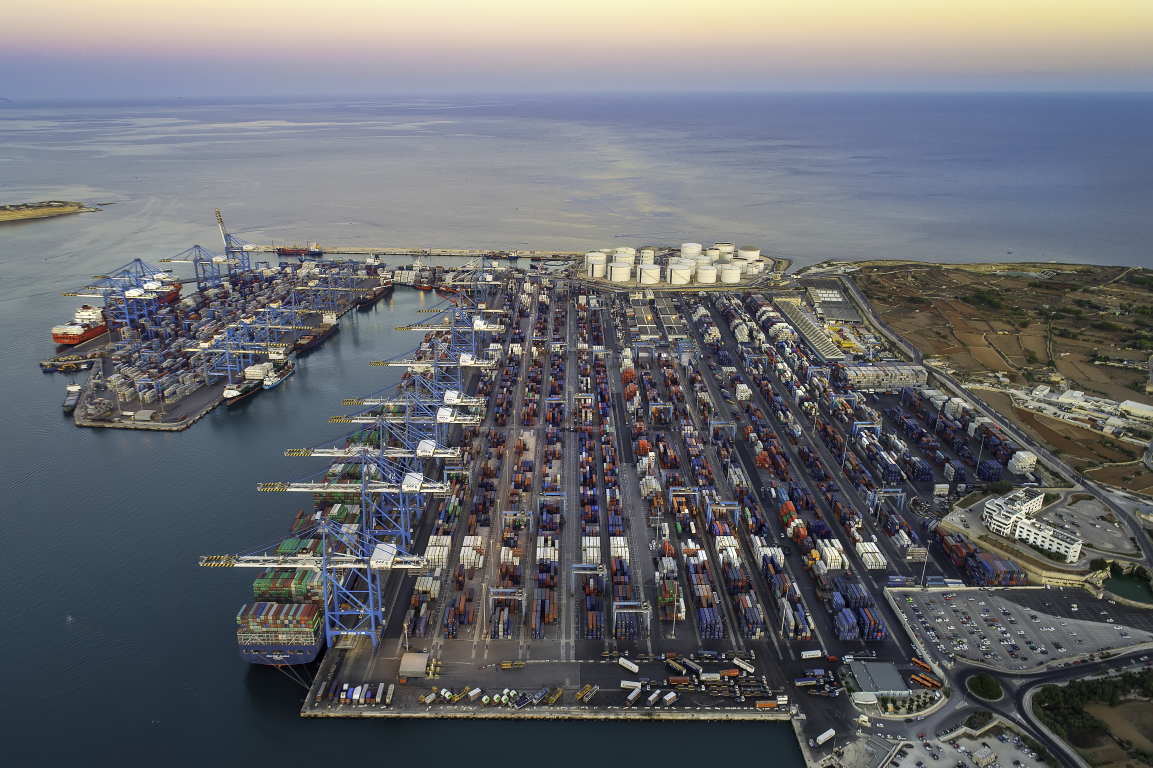 Malta Freeport Terminals' main objective is to boost the efficiency of its container handling operations by optimising the use of its quay and yard equipment. This will be attained through the availability of detailed information on processes, instantaneous status and historical data, both individual and aggregated, of terminal operations. Furthermore, the project will lay the foundations for applying Industry 4.0 techniques, such as the application of data analysis based on Big Data or the establishment of Artificial Intelligence and Machine Learning algorithms. Such scenario will enhance the classification of situations, the detection of anomalies and will support decision-making through the implementation of recommendation systems.
With the launch of this project, Prodevelop reinforces its commitment to the development of smart port systems and achieves a new milestone in the deployment of the Posidonia Terminal 4.0 solution. Moreover, with the implementation of this system at Malta Freeport Terminals, this technology will be operating in the two key Mediterranean container terminals, namely Valencia, where it has been functioning for over a year, and Malta.
Click here to know more about Posidonia Terminal 4.0
About Malta Freeport Terminals
Malta Freeport Terminals is a major transhipment port in the Mediterranean region enjoying positive international recognition with global carriers as a reliable and credible port. Strategically located on the main trade routes to serve the east and west of the Mediterranean in a single call, Malta Freeport offers its clients regular network connections with 130 ports worldwide, 65 of which are in the Mediterranean.
Following the privatisation of Malta Freeport in 2004, the Freeport has a strong shareolding mix being equally owned by Terminal Link (50% CMA CGM and 50% China Merchants Port Holdings Company Limited) and Yildirim Group. This solid shareholding structure amply supports further investment initiatives which are necessary to further enhance the Freeport's market position and competitiveness. Since its privatisation Malta Freeport Terminals has invested over €275 million in its facilities. The investment being undertaken is yielding positive results and the Freeport handled a record 3.31 million TEU containers last year and more than 2,200 vessels called at the Freeport which has become accustomed to receiving the world's mega container ships that carry over 20,000 TEU containers on both Terminals.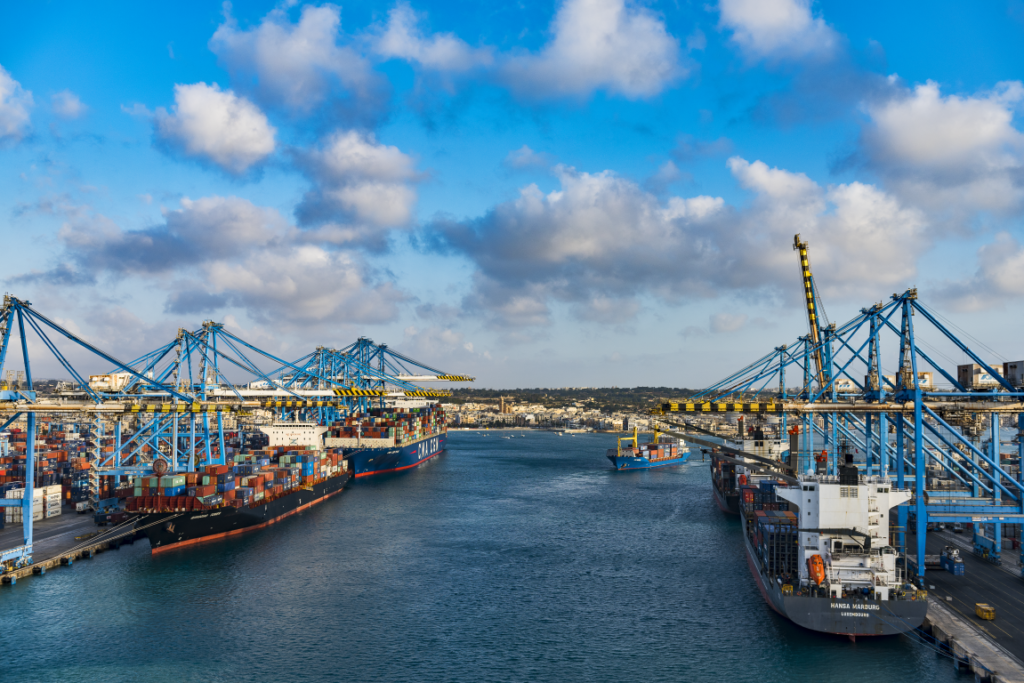 With a total operational deep water quay of 2,463m, a dredged water depth alongside of 17 metres, and equipped with 21 Quayside Cranes, Malta Freeport is a fully fledged Terminal rooted in its mission of exceeding the customers' increasing expectations.
About Prodevelop
Prodevelop was established in 1993 in Valencia (Spain). The Company has a significant track record of providing innovative solutions for the port and maritime sector, being a leader in port management systems and PCS systems in Spain, thanks to its suite of solutions – Posidonia. Apart from its leadership in the Spanish market, Prodevelop has an extensive network of customers in Europe, Africa, America and Oceania. Prodevelop has more than 80 highly qualified professionals with a sustainable growth and profitability.