Real-time awareness of your terminal fleet and automatic progress updates.
It is a system that allows Terminal Management to have a real-time picture of TT (Terminal Tractor) and STS (Sea to Shore Crane) locations. This graphical view also displays the activity being performed by each TT, their origin and destination for the current work instruction, allowing the Control Room staff to quickly identify any potential bottleneck, idle TT's location, queues or how long a TT can take to reach to its destination.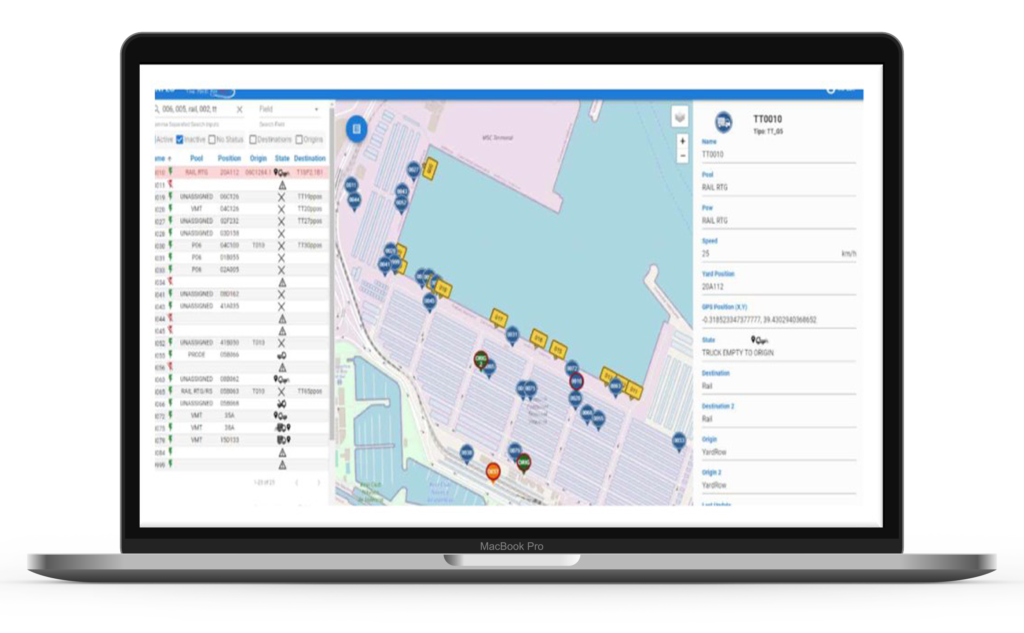 Posidonia Advanced Fleet Management adds value to terminal
Every TT is equipped with an lot Gateway which gather among other signals, GPS location. These locations are being updated and sent every second to a central stream processor to have the fleet location permanently up to date.