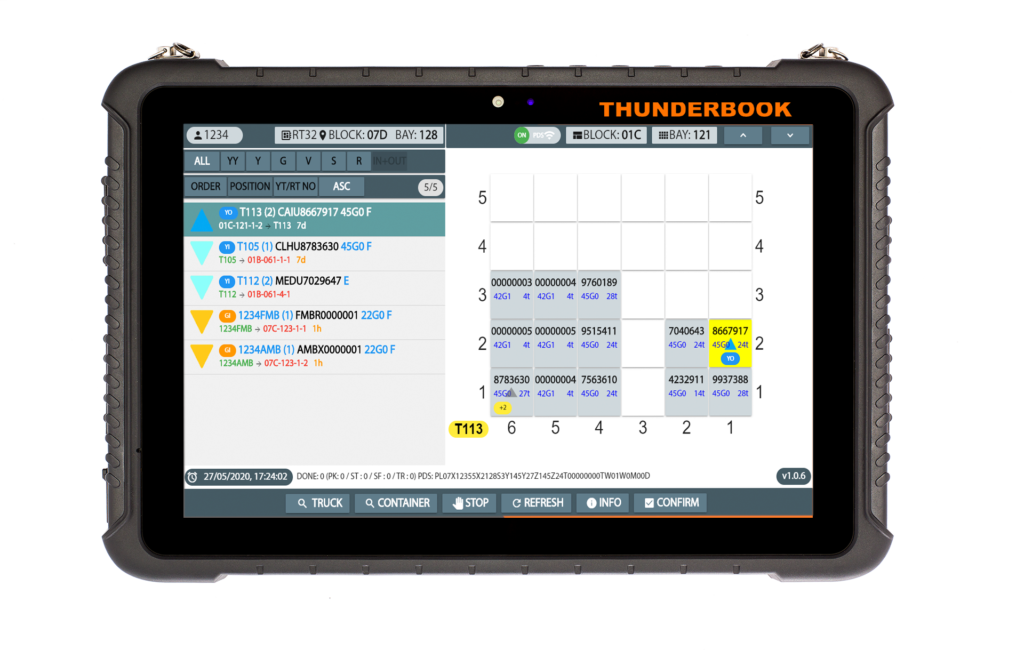 Boosting CHE operation of your TOS through task automation.
It is a modern Graphical User Interface (GUI) created for CHE ( Container Handing Equipment ) operator in their Vehicle Mounted Terminals to make their work easier and error prone, by means of automation and decision helpers. The benefits and capabilties of such solution generates more efficiency productivity and safety to terminal operation.
This tool is one of the best ways to enhace the TOS of a terminal, by means of automation, that adds value not only to the operator quality of work but to the productivity of the whole terminal.